The Happiness
Factory
FICTIONAL BRIEF CREATED BY STUDENTS CELLYN AND BENG.
AN EXHIBITION THAT COLORS MAGAZINE HAS PUT TOGETHER TO TALK ABOUT THE NEWS OF SINGAPOREANS BEING KNOWN TO BE UNHAPPY PEOPLE AS WELL AS HELP BEAT THE MODERN SYNDROME OF EMOTIONLESS WELL-BEINGS.
Centered around a step-by-step exploration guide to happiness, this exhibition presents autopsies featuring conceptions of happiness, originally culled from the issue of COLORS, manifested in a variety of imaginative and interactive forms. Exploring our lack of happiness and questioning our perceptions to unmask the illusions of happiness.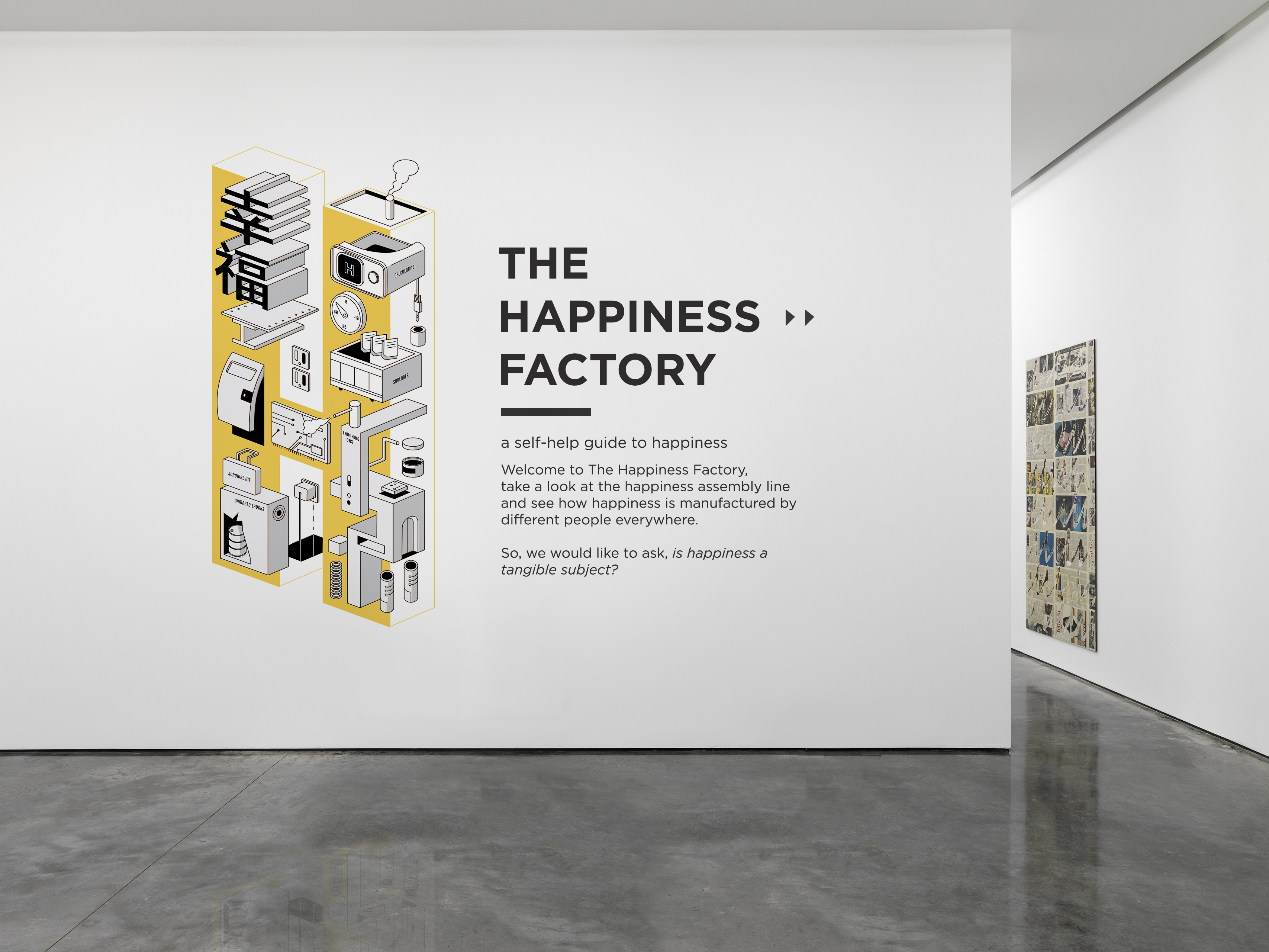 exhibition merchandise
gift packs and brochues
—